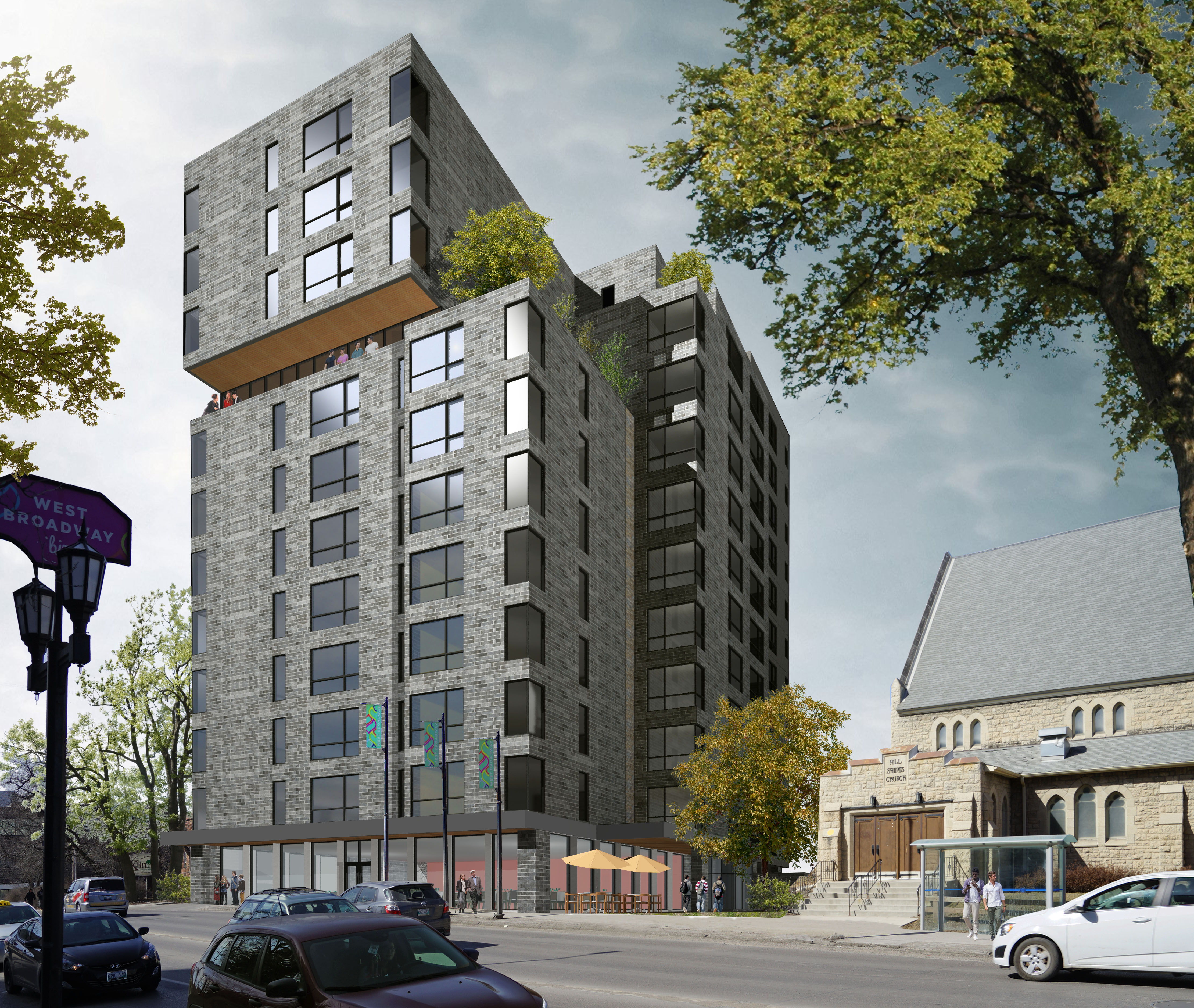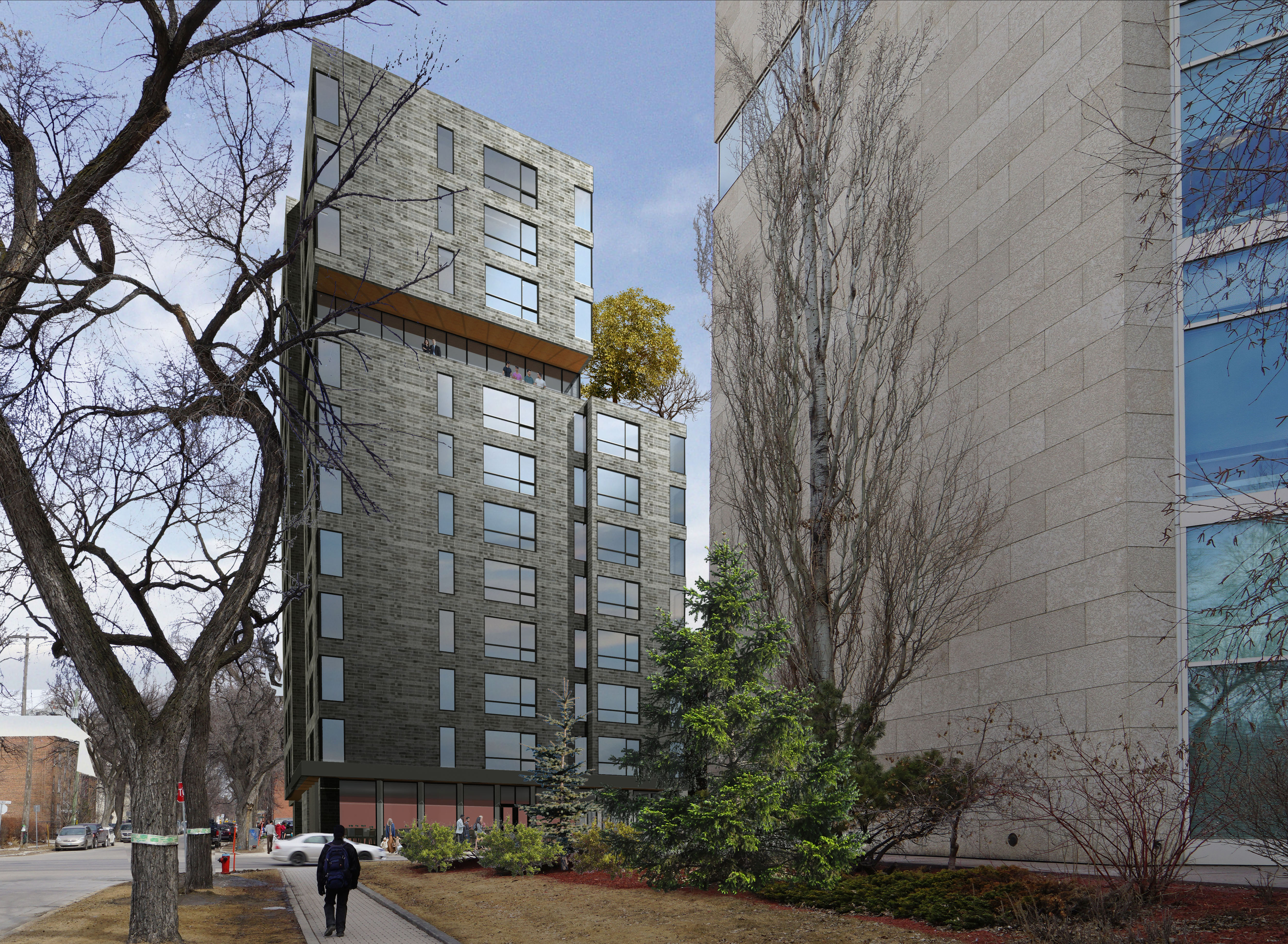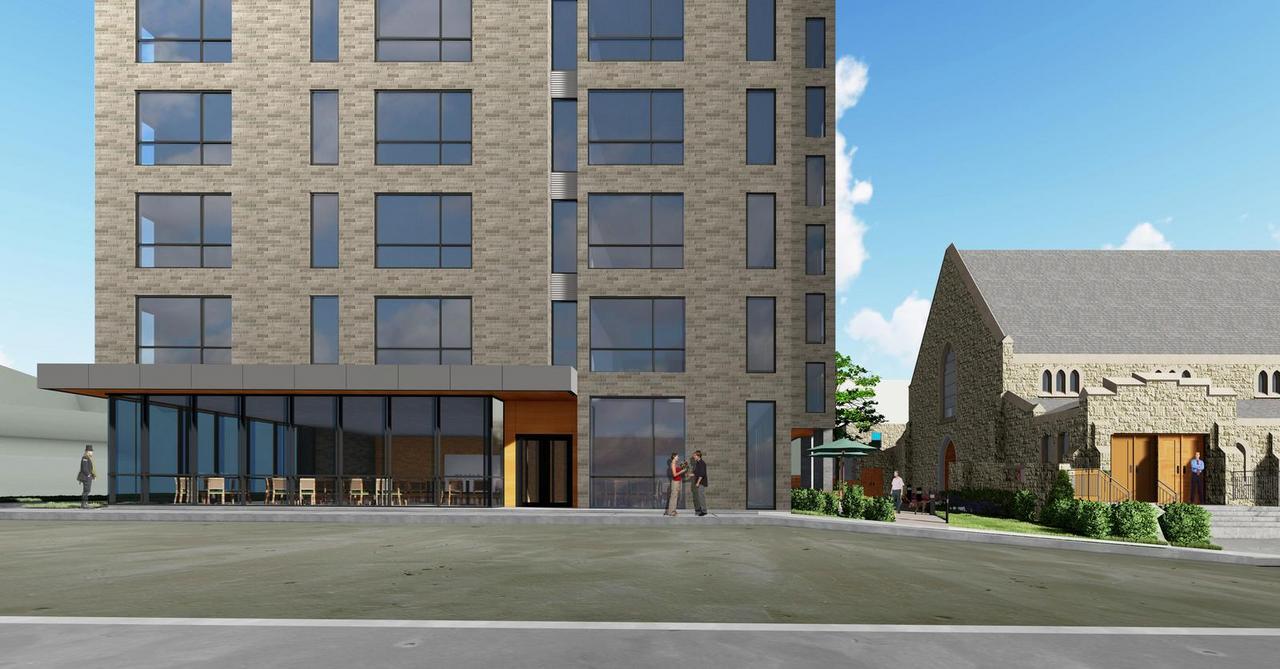 Sources: University of Winnipeg Community Renewal Corporation and All Saints Anglican Church
Replaces: All Saints Parish Hall and All Saints Anglican Church greenspace
Joint venture project of UWCRC 2.0 (University of Winnipeg Community Renewal Corporation 2.0) and All Saints Anglican Church
Status: under construction. Broke ground August 2019, target completion date Dec 2010.
Project Description
The West Broadway Commons, at 175 Colony Street, is a joint venture project of UWCRC 2.0 and All Saints Anglican Church. 12 storey, 110 unit, mixed-use, mixed-income apartments, with over 3,000 ft2 of street-level commercial space, which will replace the current All Saints Parish Hall.
A minimum of 51% affordable units
Attractive units across a range of rent levels in studio, one, two and three bedroom configurations
31% of suites meet barrier free accessibility standards and all common areas are universal accessibility designed
Alternative transportation options through access to transit, car sharing and cycling amenities, in addition to on-site parking
Vibrant commercial activities at street level.
Quality design creating a building that fits with the character of the neighbourhood and the adjacent historic All Saints church
An energy rating 30% better than required by the 2015 National Energy Building Code
Press
West Broadway Commons gets federal help – Aug 7, 2019
Common ground: Winnipeg church plans affordable housing on site of parish hall – May 13, 2019
Fifty-six units will be designated as affordable housing, 45 units will be rented at market rate and nine will be premium rate.

The idea, says David Wilson, chair of All Saints' Housing Development Committee, is for the market- and premium-rate units to subsidize the affordable units, ensuring the building's long-term financial sustainability. But there are other motives, too. Affordable and market-rate units will be mixed throughout each floor, so that there is no obvious distinction between the two.