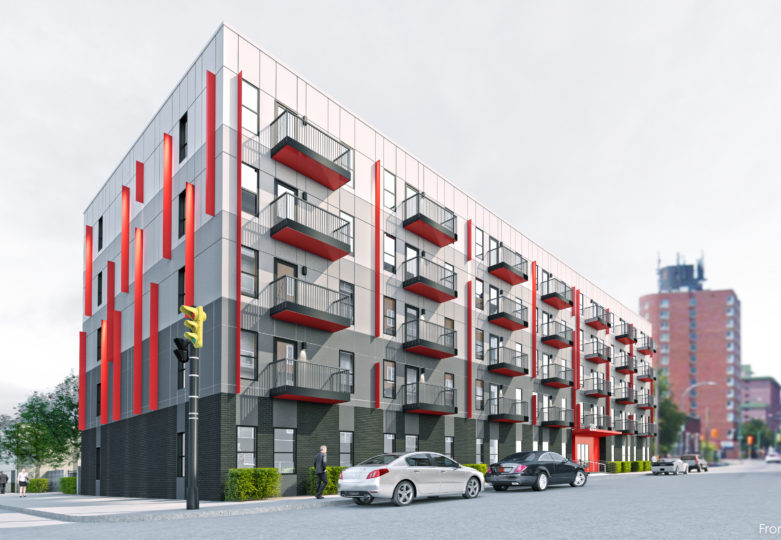 Status: Construction Document Phase
Architect: Verne Reimer Architecture Inc.
City of Winnipeg City Clerk's site: Jan 7, 2019 Standing Policy Committee on Property and Development, Heritage, and Downtown Development – Appeal – Variance – 265 Princess Street – DAV 114538A/2018B
Description: Five-story, wood frame, 88-unit residential building, along with associated landscaping and parking. The proposed building would front onto Princess; access to a 16-car parking area would be from Logan Avenue. Preliminary plans indicate that the first storey would include 16 units (studio, one bedroom and two bedroom) and a fitness room. The second through fifth storeys would include 18 studio, one bedroom and two bedroom units.