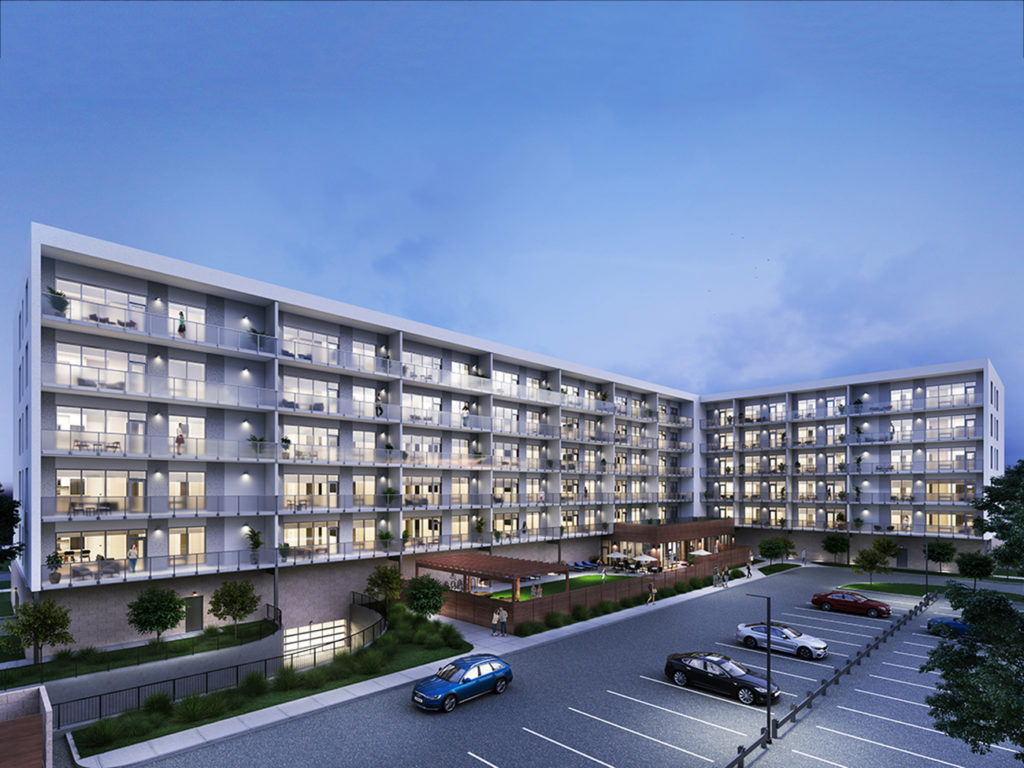 More construction progress photos
Description: The Taylor Claire and Taylor Lee Residences are two 6 storey, 124 unit apartment complexes. They feature larger 1 and 2 bedrooms ranging from $1400—$2400, in-suite laundry, storage lockers, bike parking, a dog run, and a shared multipurpose room with full kitchen.
The apartment complexes are the first residential component of Shindico's Grant Park Pavilions, a big box strip mall anchored by a Walmart Supercentre west of Taylor Ave and Wilton St. Shindico plans a total of 800+ new multi-family suites for the Pavilions site, which borders their existing Grant Park Festival strip mall anchored by Sobeys.
Project Website: Taylor Residences
Location: 1010 Taylor Ave (in front of Walmart) and 1120 Taylor Ave (west of Scotiabank)
Completion/Occupancy: 2023 (Phase I) and 2024 (Phase 2)
Developer: Shindico
Architects project page: BLDG
Contractor/Builder: Pre-Con Builders